San Clemente still embroiled – You're a Jerk, and I'm not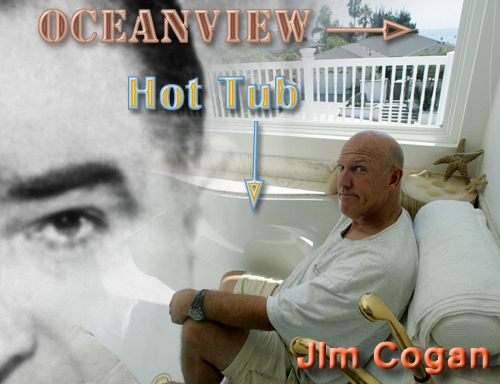 In response to Jim Cogan's letter, (San Clemente Times, Vol.3, Issue 45, Nov. 6-12, 2008)
Mr. Cogan is a wonderful writer. His eloquent, articulate and image-evoking pen is no doubt the reason he is so revered. Writing style aside, his robust command in communicating a message is equaled by few, particularly in the hack-ridden "letter to the editor" arena. I may not always agree with his position, but I delight in his wit and rhetoric.
Comparing Rick Collins effort to enlighten San Clemente to McCarthyism however, is farfetched. The tactics may bear similarity, but certainly not the motivation. A recent newspaper article publishing an email thread proving councilman Wayne Eggleston was less interested in due process than a business owner's rights was reason enough to question his integrity.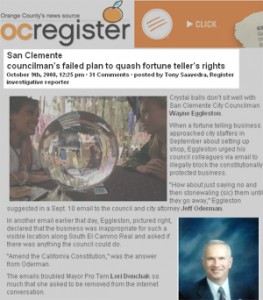 Planning commissioner Brenda Miller, a fervent Charles Mann supporter and intimately involved in the anti-measure C effort and Mann campaign, exercising illegal behavior could be seen as an example of corruption and cronyism. The Mann campaign website proudly displays an image of Mann and Eggleston smiling near the Marine monument in the pier bowl. Mr. Mann's attempts to mislead the residents of San Clemente on the measure C ballot arguments were well documented.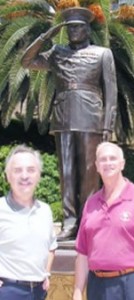 The problem was that the Pacific Golf rezoning issue made Charles Mann a rockstar. Save San Clemente Open Space, (Mann, Jim Smith and Gary Hopp) set up a perfect Davy and Goliath scenario and Pacific fell full-force into the trap. I mean how hard is it to vilify a "Los Angeles" developer. That said, it was important to loosen the foundation of what could be perceived as a collusive power grab in city hall. The only way to broadcast that message effectively was with a broad stroke in a grand gesture. That's precisely what Mr. Collins did. You may not agree with Mr. Collin's but there is truth in what he says, and if at the very least it leads you to pay closer attention to what takes place at 100 Avenida Presidio, it was worth it. Sorry Mr. Cogan for the poor grammar.